The silver necklaces show the three-dimensional structures of the scorpion toxin AmmTX3 and the neuropeptide Dynorphin A. Two new protein jewels in my web shop.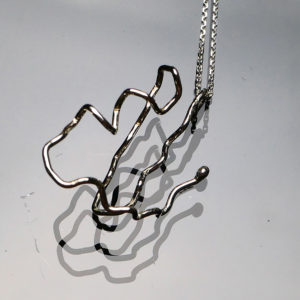 The scorpion toxin AmmTX3 produced by Androctonus mauretanicus is known for its ability to act as a specific potassium channel blocker.
Dynorphin A is a small opioid peptide used to treat chronic pain.