The weekend of 28 and 29 August between 11-16 I will be one of the exhibitors on the market Sigtuna Mötesrunda.
Together with about 15 other exhibitors, I will be at the popular and beautifully situated excursion place Herresta Lada in Odensala just outside Sigtuna. In addition to us exhibitors, there is also a nice organic café on the carefully renovated 19th-century farm.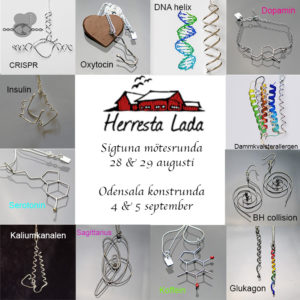 The weekend on 4 and 5 September between 11-17, it's the 'Odensala konstrunda'. A 20-year tradition where various craftsmen in Odensala open their homes to show and sell their beautiful handicraft products. I myself will keep my silver jewelery at Herresta Lada.
Welcome!