'Odensala konstrunda', April 23rd-24th, 2022
The weekend of April 23rd and 24th, it's time for the popular 'Vårrunda' in Odensala. A long-standing tradition where various craftsmen in Odensala open their homes to show and sell their beautiful handicraft products.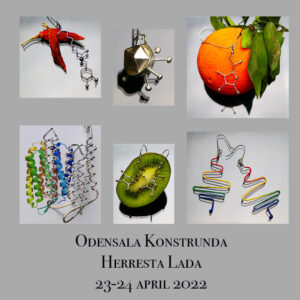 Herresta Lada is one of the places to visit and is open with an organic café, shop and exhibitors. I will be one of the exhibitors showing my silver jewelry inspired by science.
Warm welcome!