World Diabetes Day falls on November 14, Frederick Banting's birthday.
Sir Frederick Banting and John McLeod, discoverers of insulin and were awarded the Nobel Prize in Medicine 1923.
Insulin is a hormone which lowers blood sugar levels.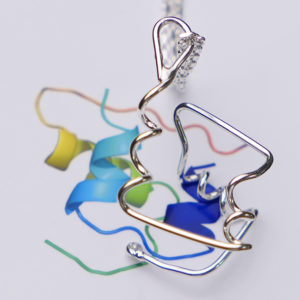 The jewelry shows the three dimensional structure of the
insulin
molecule in silver wire.
During November and December, SEK 100/insulin jewelry will go to the Juvenile diabetes foundation (Sweden).