Spring market at Magasin X, May 25th 2023
On May 25th, it's Spring Market at Magasin X in Uppsala.
I will be there with my science inspired silver jewelry along with several other exhibitors. We will be there between 10:45 and 14:00.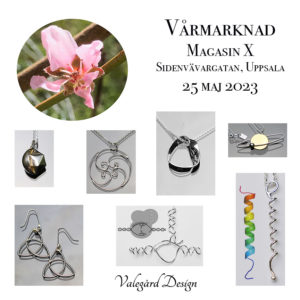 Magasin X is an eye-catching creation next to the Travel Center in Uppsala. The house is Sweden's largest office property to date, built with a frame entirely in wood and was completed last year. Warm welcome!