Surprise someone you like with a silver jewelry on Valentine's Day.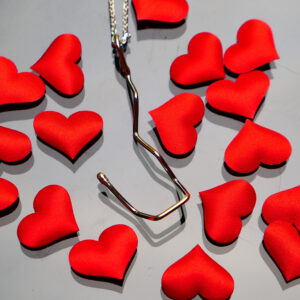 – A solid silver heart cast of silver remains. Recycling. Every silver heart is unique.
– A silver necklace showing the three-dimensional structure of the nanopeptide oxytocin. Looks like a small fishing hook. 😉 Oxytocin is the Love hormone.