The weekend of August 27 and 28 it's the time for the Sigtuna meeting and Sigtuna and its surroundings will be filled with life and movement. The Sigtuna Meeting has its roots in the 1912 agricultural meeting and is being organized for the 51st year.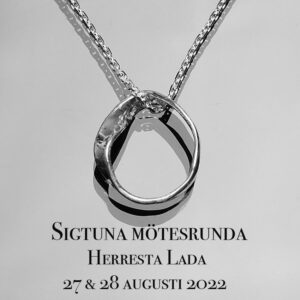 Herresta Lada in Odensala is one of the places to visit and has a craft market. I will be one of the exhibitors with my silver jewelry inspired by science.
In the cozy café, you can also relax with homemade coffee bread and Belgian waffles with jam and whipped cream.
Warm welcome!